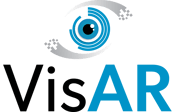 Purchase Additional HoloLens
Thank you for your interest in the VisAR Research Trial. As part of your trial, you will need a Microsoft HoloLens headset that has had the VisAR software properly loaded and calibrated by a Novarad expert. Without calibration, your headset is not FDA cleared for clinical use.

Novarad is authorized by Microsoft to provide HoloLens devices for use with the OpenSight or VisAR systems. FDA compliance requires that Novarad calibrate each HoloLens headset to use with VisAR.

Upon form submission, a Novarad representative will reach out to you to coordinate your HoloLens acquisition. Each headset is available at a flat rate of $3,995 plus applicable shipping costs.