Simple, secure access to medical images and reports without CDs, logins or passwords.
Modernized Medical Image and Information Sharing for Increased Simplicity and Security.
Named MedTech Breakthrough's "Best New Radiology Solution" for 2020, CryptoChart™ is the cloud-based medical imaging solution you can use to safely and efficiently provide patient medical images and records using a simple, yet highly secure CryptoChart code. With that code, your patients can access their images anytime, anywhere, and easily share them by sending a text message or email.
If you are a patient looking for assistance with CryptoChart, please reach out to the facility from which you originally received the information.
For more information as a referring physician, please visit this page.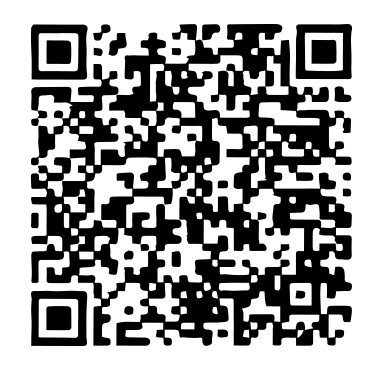 SCAN CRYPTOCHART CODE FOR A SAMPLE REPORT.
Get Started with CryptoChart
CryptoChart Code Received:
Help & Additional Resources
System Requirements & Security Information
Here are system requirements for the client machine you will be installing the software on:
35 GB of free space on the receiving drive
4GB RAM
Be on a current Microsoft-supported operating system
Be on the same network as your PACS or DICOM modality
Have either a static IP address or a dynamic IP address with an address reservation
Administrator access on the receiving machine so the Windows firewall can be configured for you
For additional firewalls, have the following ports open:
o Port 104 must be open to accepting TCP inbound connections.
o Port 443 must be open to allow HTTPS outbound connections.
The installer comes in the form of a signed .exe file; you may need to accept it as safe in your anti-virus.
A printer accessible by the machine
Do not have Novarad software already installed on your machine or install of the Diagnostic Assistant will fail.
Time-limited access code duration controlled by the site
Provides you with a 25-character encryption strength random Web Access Code for further security
Option to require patient DOB
The patient controls who can access their PHI
Highly encrypted optical CryptoChart code
Web interface leaves no PHI behind
All information transferred through SSL -- encrypted in transit as well as at rest
Receives images from any DICOM source
Multiple viewing options -- PC, Mac, smartphone, tablets, and more
Plug-and-play HTML5 viewer
Easy to use -- no special training required
Site-to-site sharing with time-limited access codes
A security system that vastly exceeds HIPAA requirements
How does CryptoChart help you?
Arm your marketers with the competitive advantage of providing a better patient and physician experience.

Ease the burden for IT with a 25-character encryption strength, random web access code. The viewer works on any mobile device or desktop.

Delight your patients

with a fast, easy way to share and manage their own information.
Improve patient care

Treatment can be expedited and patient safety is increased by reducing reimaging.
Save time for referring physicians


by providing critical patient information instantly - without CDs, logins, or passwords.
What's included?
Executable download that will install the CryptoChart client
8.5x11" printer template
Software upgrades for the life of the product
System health monitor
What's needed?
A static IP address, or dynamic IP address with an address reservation.
A computer that meets minimum specifications, is on the same network as your PACS or modality and has Internet access.
A network printer accessible by the computer.
A Risk-Free Investment
We're so confident you'll love it, we're offering 30 days' use with a money-back guarantee.
After the 30 days, you'll pay a one-time setup fee of $349 and then just $100 per month and a small per study fee.