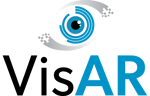 Frequently Asked Questions
VisAR is FDA-cleared for preoperative planning and intraoperative Stereotactic Spinal Surgical Guidance.
VisAR is currently used for pedicle screw and neurosurgery navigation; however, this technology works with all DICOM images and can be used to view all imaging data in a 3D holographic format.
The current accuracy ofVisAR is 2.3 degrees angle of error. The accuracy for pedicle screw navigation is 96.7% using the Gertzbein-Robbins grading scale.
SinceVisAR software is resident on a Hololens 2, the OR footprint is nominal. There are no carts, stations, displays, only the HoloLens 2 visor.
See network flow diagrams below for the data flow of a Hosted Cloud System, an On-site Enterprise System, and a Single OR Workstation.
Hosted Cloud System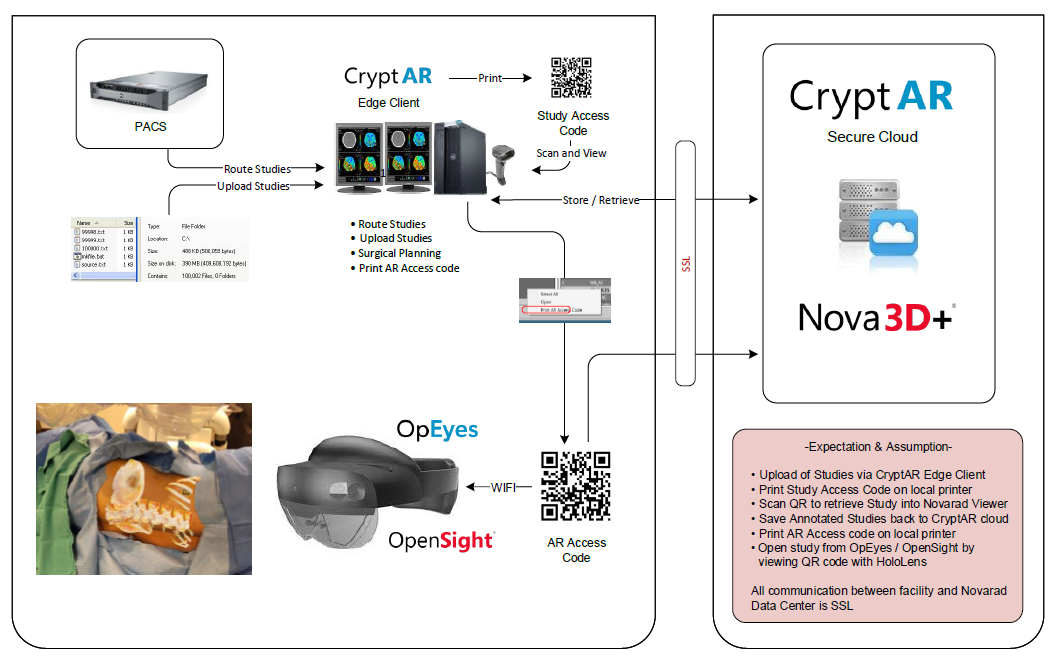 On-site Enterprise System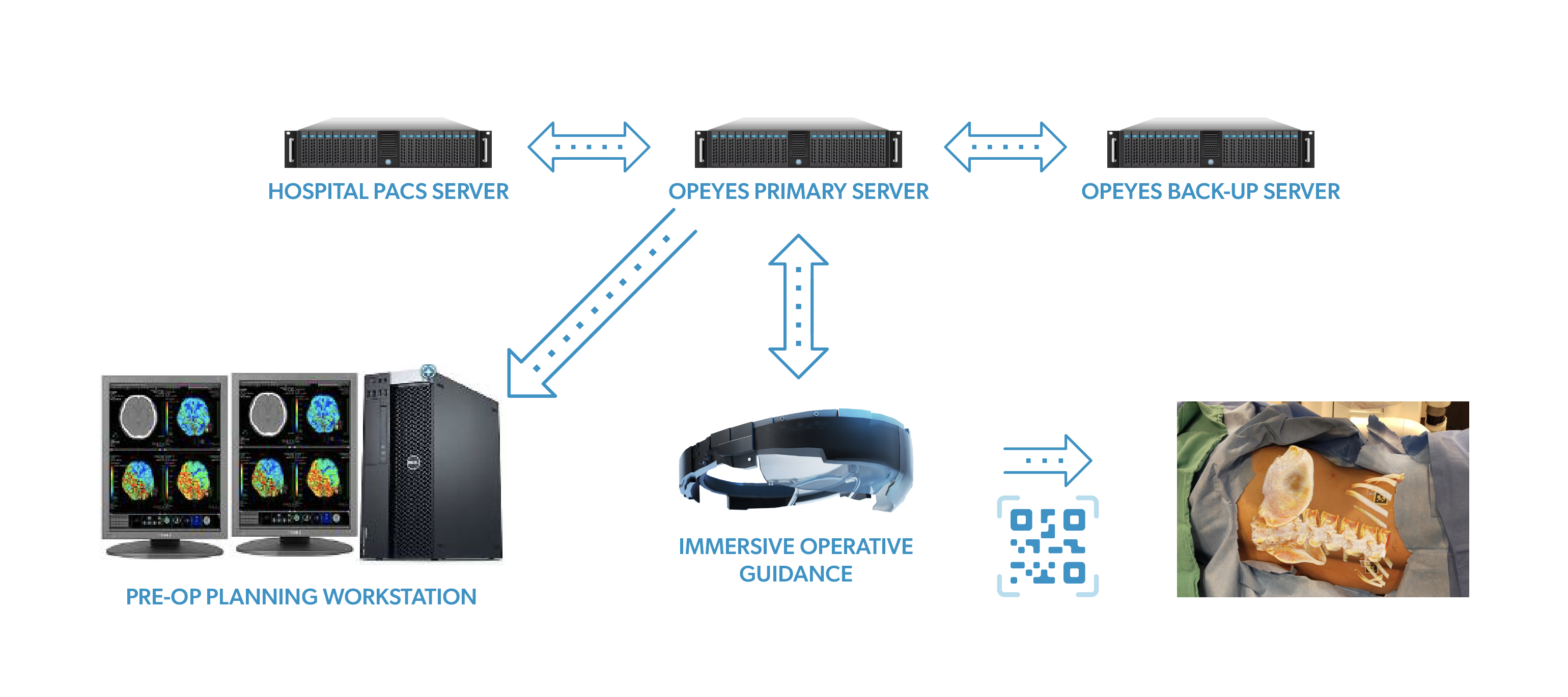 Single OR Workstation
Yes. Images can be cast to other VisAR supported HoloLens's or viewed on flat screens.
Yes. An onsite enterprise system can be accessed and used by multiple departments.
There are several versions of the technology depending on your needs: 1) An education version for teaching anatomy and for cadaver dissection; 2) A cloud-based hosted option; 3) Onsite workstation; 4) A full-scale onsite Enterprise system. An Enterprise system serves an entire facility and multiple departments. The cost of each package depends, in part, on the number of VisAR headsets required for your application. For details on pricing and to receive a quote contact Ryan Parr, PhD, 425-209-9540; ryan.parr@novarad.net.
The setup time is rapid. The imaging studies are uploaded toVisAR by simply viewing a QR code assigned to the studies and printed from the PACS. Hologram registration to the patients requires 1-2 minutes.
VisAR is tetherless and is battery operated/supported.
The advanced features of the HoloLens 2 include eye-tracking cameras, four environmental interpretive cameras, mixed reality capture, depth camera, see-through holographic lenses, 52-degree fields of view, a five-microphone array, advanced holographic resolution, and other features relevant to medical imaging applications, making it an ideal instrument for neurosurgical-purposed AR.
See-through holographic lenses, 2K 3:2 light engines, automatic pupillary distance calibration, holographic resolution of 2.3M total light points, holographic density is >2.5K radiants (light points per radian), 52-degree field of view (47 pixels per degree, 4 environmental understanding cameras, 1 depth camera 1-MP time of flight (TOF), 1 2MP photo/HD video camera, mixed reality capture 8-MP stills, 5 microphone array, 1 ambient light sensor, 2 eye-tracking IR cameras, accelerometer, gyroscope, magnetometer.
Imaging data, from any modality, is annotated on the Novarad 3D+ pre-operative workstation to provide virtual annotations, including trajectory, depth, and entry site for accurate surgical site access in the OR.
This annotated data set is assigned a QR code by the pre-operative workstation. To open the case in the OR, simply view the printed QR code with the VisAR device.
While you do not need to purchase your headset from Novarad, it is strongly recommended that you do so. Novarad will configure your headset and prepare it for immediate use with VisAR.
If you must install the VisAR trial on your own headset, you may follow the below instructions.
How to access the OpenSight/VisAR application in the App Store:

Currently, only the OpenSight app is in the App Store. Find it at the download link below.


How to install on the Hololens 2 device:

Fill out and submit the form on this page and be sure to include the correct email address.

Note: You must use the same email address used to register with the Microsoft account you are signed in to on the Hololens device.

Novarad will add your email address to the app and authorize you for installation.

On the Hololens, open the "Store" app.

Search for "OpenSight."

Click the "Get" or "Install" button.