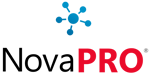 Provide the highest levels of service to referring hospitals and physicians with NovaPRO.
NovaPRO® provides state-of-the-art image and workflow management for reading groups.
NovaPRO offers the speed, accuracy, flexibility, and reliability you need to keep up with increasing demands as you provide the highest levels of service to your referring hospitals and physicians.
Advanced features for accuracy and speed
NovaPRO is ergonomically designed to let you read and compare a wide variety of images without having to move between workstations or physical locations.
Read for different hospitals from one worklist
All-in-one workstation to view worklists, TOMOs, ultrasounds, MRIs MPR, PET/CT fusions, and more
Single-click 3D rendering
Built-in hanging protocols and worklist for both radiology and mammography
All radiology functions are accessible within two clicks
Advanced image processing and manipulation
Easy and secure information sharing with referring hospitals and physicians

Automation for maximum efficiency
Efficiency and productivity are key for your reading group. NovaPRO automates clinical tasks and report distribution, allowing you to complete more work, faster.
Auto-check-out of studies to reduce duplication of efforts
Auto-review
Auto-dictate start
Auto-sync series
Automated peer review and QA tools
E-signing for reports
Diagnostic reports are automatically distributed upon completion

Faxed
Printed
Emailed
HL7 Distributed to an Apple mobile device via our secure app, AlertView

Built-in modality worklist
Integrated dictation and voice recognition
Transcription tools
Full integration with EMRs
Flexibility to meet your unique needs
NovaPRO can be easily customized to meet the growing and changing needs of your organization.
Unlimited licenses
Customizable worklist and workflows
Web-deployed workstation enables you to work when and where you need to
Intellirouting™ intelligent routing feature maintains preferred settings as you move from device to device, and deployment of studies down to users, individual workstations, by facility, by modality, etc.
Options for onsite, offsite, and hybrid storage models, cloud-based and VM solutions
Easy management and notification of hospital data sources
Customizable reports layout so that each hospital receives the diagnostic report in their own branding and preferred look and feel
Facility-based set-up and report distribution rules

Control levels
Security
Duplicate patient IDs and accession numbers supported
Reports distribution
Physician distribution rules by facility supported
Proven reliability and ease of use
With its high standards of uptime and reliability, NovaPRO ensures dependable, consistent operations.
99.99% uptime reliability
Easy to learn with a user-friendly, Windows-based interface
Backed by highly-rated US-based support
Product updates and disaster recovery included
The sophisticated radial menu and programmable mouse enable quick access to hundreds of functions within two mouse clicks.
Window/level

Scroll image

Scroll series

Magnification

Pan

Create key image

Mouse drag
Select image

Fullscreen

Measure distance

Place arrow

Label

Reset cursor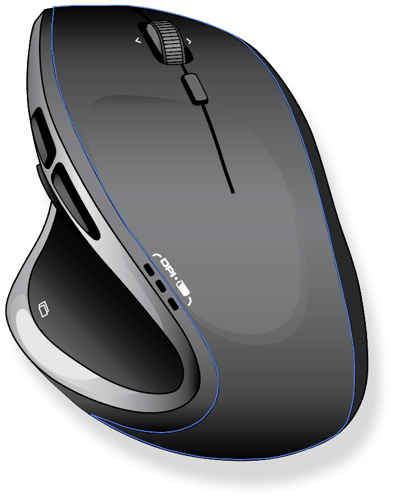 Read from any modern browser using the HTML-5 web viewer
Web-based reading, dictating, and reporting
Customizable workflows
Intelligent routing capabilities with Intellirouting™
Dedicated admin console
Remote preference management for easy workstation
setup
Facility level administrators supported as well as full
administrators
Diagnostic Viewer with One-Click web access
Customized worklist
Smart, built-in hanging protocols
Fast and easy information sharing with referring physicians inside or outside the hospital
Single study access
Built-in Peer Review and Quality Assurance (QA) tools
Key images and annotation navigation
Preliminary reporting workflows
Built-in advanced features and analysis tools such as:

3D and 4D
Virtual colonoscopy
Vessel metrics
MPR/MIP
CAD
Perfusions
DTI
FMRI Segmentation
Anatomic atlases
Multi-frame, multi-slice subtraction
Rate of enhancement
Neural networks to find anatomy
Extensive annotation
Cine phase contrast
ROI over time
Flow volume